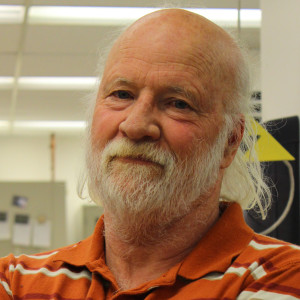 A special lecture "The Mystery of the Hive: Whispers in the Dark" will be presented by Peter Loring Borst Friday, Nov. 17, 7:30 p.m. at Ramapo College, Mahwah. The lecture will take place in the H-Wing Auditorium. The Northeast NJ Beekeepers and the Ramapo College Beekeeping Club are pleased to invite all New Jersey Beekeepers to this special presentation.
Peter L Borst has worked in the beekeeping industry since his first job in 1974 working as a beekeeper's helper in Wolcott, NY. Peter was the Senior Apiarist at Cornell's Dyce Lab for Honey Bee Research for seven years, and he was an apiary inspector for New York State from 2006 to 2008. He is currently employed at Cornell doing biomedical research, and he is President of the Finger Lakes Bee Club.
Peter is a regular contributor to the American Bee Journal, writing on topics as diverse as beekeeping techniques, the composition and value of pollen for bees, and the history of bee breeding.
The lecture is open to all and is free, but donations at the door will be welcomed.