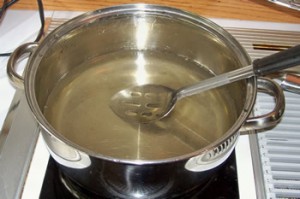 Winter Candy Recipe:
2 cups water, 5 lbs. cane sugar and 1 tbsp. white vinegar.
Mix water, sugar, and white vinegar then heat to 232F using a candy thermometer.
Cool to 180F-200F and stir briefly until opaque.
Pour into small aluminum pie pans or small cereal boxes lined with wax paper.
Let cool before unmolding and store wrapped in wax paper in refrigerator until needed.